Catskill Fordham Camp - Weekend of January 20th
Fordham Camp will be the evening of Friday, January 20th through that Sunday morning. What started out as a small group of students from the Fordham TKD club 20+ years ago has evolved into an exciting trip for all college students who practice in the World Martial Arts Association. In the last few years we have seen large contingent of the Brockport TKD club in attendance as well. This trip includes special classes with the Headmaster of the World Martial Arts Association, wo
Mission Gear makes a great gift for any occasion!
Come in and pick up some Mission Martial Arts Gear for yourself or for the perfect gift for any occasion. Mission Gift Card - ONLY $99 ! This season give the gift of fitness, strength, self-defense, fun, discipline and confidence! If you are already a Mission Martial Arts member and you buy a gift certificate for someone else, then YOU get a free month! Don't miss out on this exceptional deal to give the perfect gift! ​With a Mission Martial Arts Gift Card you get: - Six wee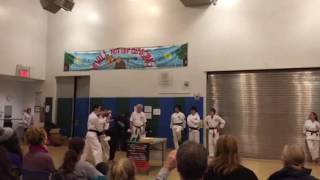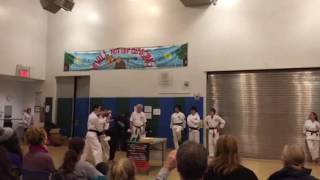 Our winter Demo and Promotion Test was a huge success!
Our official lower belt test and demo we had on Wednesday was a huge success. Students were promoted to ranks from advanced White Belt to High Brown belt. Some of the Black and Brown belt youths also put on a dazzling display of Board Breaking!